Former Tottenham Hotspur striker Teddy Sheringham believes England are likely to have a tough time at the summer World Cup as they have just one world-class player in the form of Harry Kane. The Three Lions have been drawn in a relatively favourable group in Russia involving the likes of Belgium, Panama and Tunisia, but they are still not regarded favourites to win the showpiece tournament – for the first time in 52 years.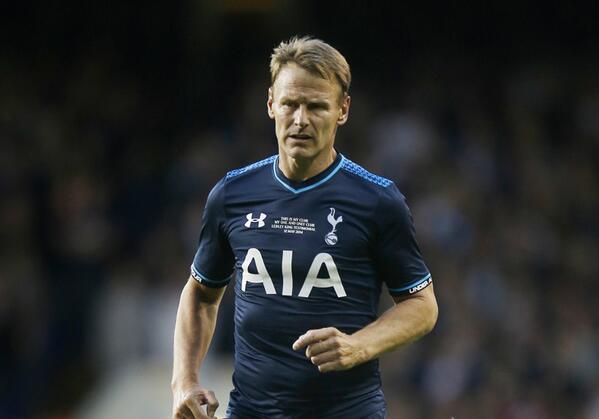 In an honest interview covered by The Mail, Sheringham, who scored 11 times for England, reckons Gareth Southgate's side will struggle to contend with the expectations in Russia, he said: "Can we do well in Russia? Honestly, no. If you are going to win a World Cup you have to have two or three world-class players… at least. England have one – Kane. You look around the rest of the team and, yes, there are good players but some of them cannot even get into their club teams, which is terrible for English football. I love Gareth as a man and a person and I like what he is trying to do, but he's up against it."
Kane has made improvement with every season at Tottenham Hotspur, and he has already accumulated 35 goals this term, which was the same tally he achieved over the course of the previous campaign. With such a record, Sheringham doubts whether Kane would stay put with Spurs for the long-term, unless they can find a way of finding success in terms of silverware.
The likes of Real Madrid and Paris Saint-Germain have been touted as potential destinations for the Spurs graduate, and according to reports, the Englishman may evaluate his future at the end of the 2018/19 season, where he will be in a strong position to judge whether Spurs are capable of competing for major honours in European football.