With club football seasons gradually coming close to an end across the world's leagues, it is only normal that at this time of the year, different international and Inter-continental tournaments will start coming up so football players can be allowed to accept their country's call-up and represent their nations at these tournaments.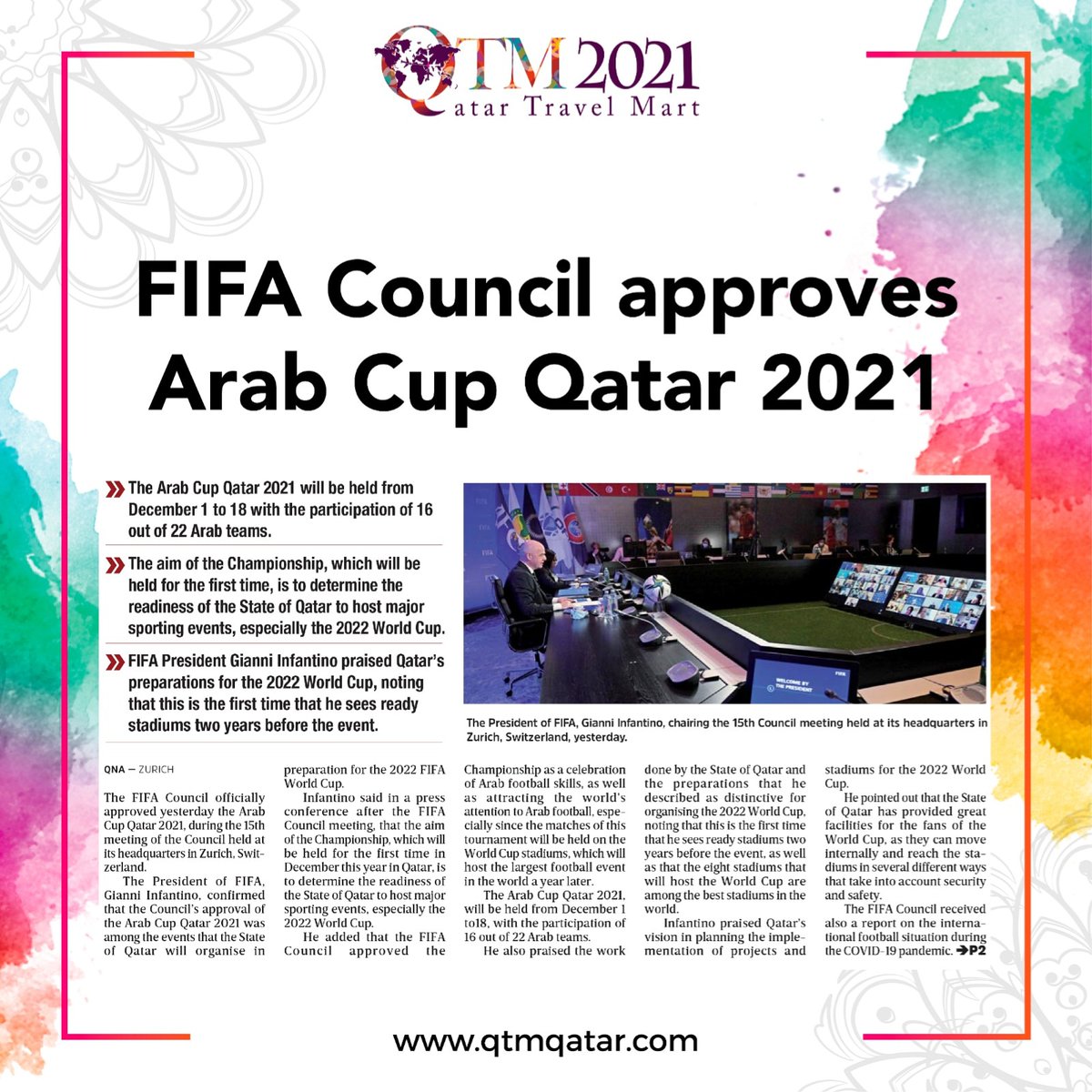 One of the said tournaments is the FIFA Arab Cup which is organized by the world football governing body FIFA. The tournament is said to be played by Arabian teams as they would all compete and fight to conquer the competition. According to an official announcement from FIFA, the draw for the tournament will be made in Qatar on Tuesday, the 27th of April 2021. The worldwide football governing body also confirmed in the announcement that the draw will be held in a village in the country, known as the Opera House, located in Katara.
FIFA and Qatar have been working closely since they established a partnership that will see the country host the next FIFA World Cup which is set to start next year. However, this cup competition (the FIFA Arab Cup) will be hosted towards the end of this year.
The Tuesday-slayed draw will be made starting from 9 pm and there will be limited space for people who wish to be in attendance. This is so because of the rules and guidelines governing the practicing of social distancing as a result of the coronavirus pandemic outbreak.
At the tournament, there will be as many as 23 teams (all Arabian) who will be contesting for the title. Some of the games will also be played at some of the stadiums selected to host next year's FIFA World Cup.
The teams that will participate in the tournament include teams from Qatar (hosts), Algeria, Bahrain, Comoros, Djibouti, Egypt, Iraq, Jordan, Kuwait, Lebanon, Libya, Mauritania, Morocco, Oman, Palestine, Saudi Arabia, Somalia, South Sudan, Sudan, Syria, Tunisia, the United Arab Emirates, and Yemen.