https://pbs.twimg.com/media/E-rMi6VXoAAQf5k.jpg
South Africa made a big statement in Group G of the World Cup 2022 qualifiers in the CAF (Confederation of African Football) section following their win over Ghana. The South Africans recorded a slim 1-0 victory at home to Ghana in their second group game to take top spot from their opponents.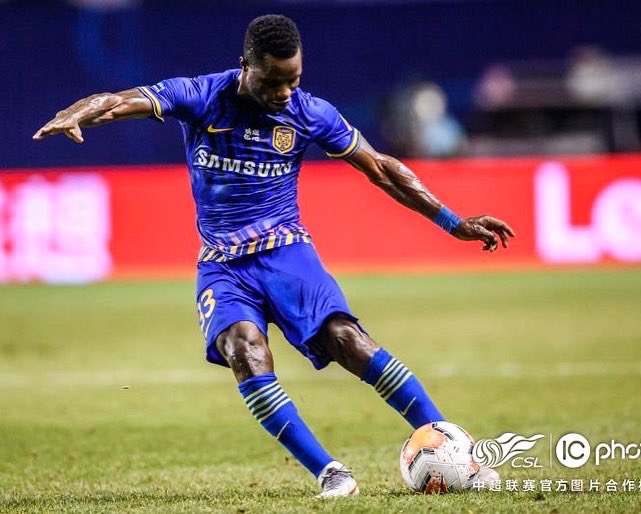 The CAF section of the World Cup 2022 qualifiers is in round two and the teams in Group G began their round two games last week Friday. At the National Sports Stadium in Harare, Zimbabwe on Friday, South Africa and hosts Zimbabwe played out a goalless draw, while Mubarak Wakaso scored in the first half to give Ghana a 1-0 win over visitors Ethiopia at the Cape Coast Sports Stadium in Cape Coast on the same Friday.
The Ghanaians could not build on the win from their opening Group G game against Ethiopia when they faced South Africa in their second game in the group. BongokhuleHlongwanescored a vital goal for the BafanaBafana seven minutes from time to give South Africa a 1-0 win over Ghana at the FNB Stadium in Johannesburg on Monday. In the other game from the second set of matches in Group G, AschalewTamene scored a penalty in the fourth minute of added time to give Ethiopia a 1-0 win at home to Zimbabwe.
South Africa are first in Group G with four points from two World Cup 2022 qualifying games, while Ghana are in second place in the group with three points from two games. Ghana and third-placed Ethiopia have the same number of points.
Ethiopia are in third place with three points from two matches, while Zimbabwe are last on the Group G table with one point from their first two games as far as qualification for World Cup 2022 in Qatar is concerned.